September 30 @ 2:00 pm – 7:00 pm
Saturday, September 30 and Sunday, October 1
Doors open at 2 PM | Get FREE tickets!
The Gospel Gym
N6290 N H Street
Arkansaw, WI 54721
Experience the Midwest's newest center for Christian music and fellowship, right in Arkansaw, Wisconsin! The Garms Family tours America with Christian music and is turning the former Arkansaw school into The Gospel Gym, a Christian music and event center. On Saturday, September 30 and Sunday, October 1, 2023, you're invited to tour the building, experience a concert with The Garms Family, and enjoy an ice cream social.
Seating is limited! Must register for free tickets to attend. Donations will be raised to help renovate The Gospel Gym.
Choose your day: September 30 or October 1, 2023
Daily schedule:
2 PM — Tours of The Gospel Gym
3:30 PM — 15th Anniversary Concert with The Garms Family
5 PM — Ice Cream Social
Visit www.thegospelgym.com for tickets and details. Or call (320) 396-3785.
Learn about The Garms Family: www.thegarmsfamily.com
Listen to The Garms Family on Spotify: https://bit.ly/TGFSpotify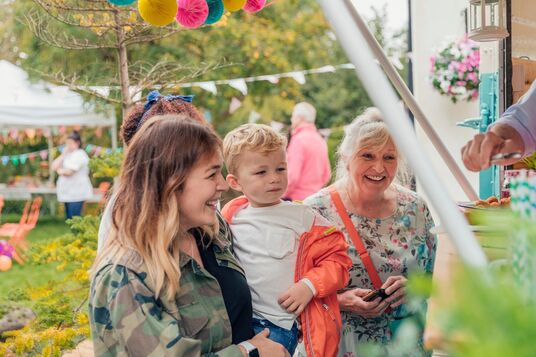 Add Event to your calendar
Make sure you don't miss a thing! Click one of the buttons below to add the event to your device's calendar.