October 1 @ 6:00 pm – 9:00 pm
As a 2022 graduate of St Croix Central High School, James Hubbard was excited to start his first semester at the University of Wisconsin-Eau Claire to realize his dream of becoming a surgeon. A few weeks after moving to campus, James noticed a lump in his neck and soon after started feeling very tired, without much of an appetite. His parents saw he was losing weight on his weekend visits, and observed that he wasn't his cheerful, goofy self. He barely had enough energy to go to classes, so he was not able to start the job he had planned to help pay his way through college. After several weeks' worth of appointments, tests and scans, he was diagnosed with Stage 3 Hodgkin's Lymphoma.
This past December was a trying month full of uncertainty and roller-coaster emotions for his family. In January of this year, James started chemotherapy and continued with treatments every 2 weeks through June. James has struggled with the isolation during his treatments, and not being able to see his friends. Thankfully, he was still able to play video games online with them and his brother, who was out of the country for most of his treatments. His extended family, friends, and church have helped his family through prayer, providing meals, and being a listening ear when they needed it.
James has now finished his treatments and is currently in remission. He plans to attend Chippewa Valley Technical School in River Falls later this year, before returning to his surgical studies at UWEC. Still, the medical bills and long year of not being able to work or attend classes have left a heavy financial burden. The communities of Hammond and New Richmond are gathering together on October 1st to show their support of James and the Hubbard family with a special benefit concert. You're invited to join in, bring your family and friends, and show your support, too!
Top Christian Artists, Jason Gray and Aaron Shust, will be performing back-to-back, and sharing songs, stories and the hope they bring from the stage. You can meet the artists and spend time with James and his family before the Concert by purchasing a VIP Meet & Greet ticket (Limited Quantity Available).
All ticket proceeds and additional donations will go directly to the Hubbard Family to offset medical expenses, and help James get back on track to becoming a surgeon!
"We are thankful to God that James has made it through this, and for the love and support we received from our family, friends and community." – Sarah Hubbard (James' Mother)
___________________________________________________________________________________________________________
4:30 Meet & Greet with Jason Gray and Aaron Shust, along with the Hubbard family.
5:30 General Admission Doors Open
6:00 Concert Begins
This event is hosted by Trinity Lutheran Church of Hudson, WI.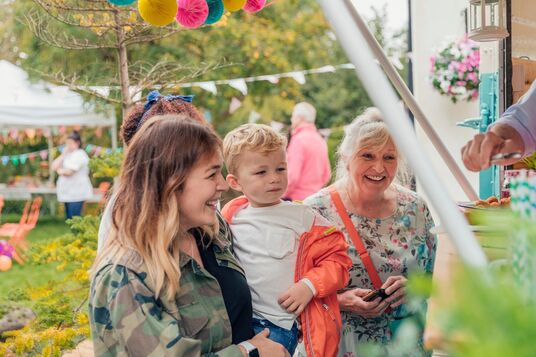 Add Event to your calendar
Make sure you don't miss a thing! Click one of the buttons below to add the event to your device's calendar.